Free Commercial Computer Recycling
We make companies' computer recycling easy, environmentally safe and secure!

877-478-6611
YOUR COMPUTER RECYCLING AND E WASTE RECYCLING ANSWER
... with more than 15 years in the computer e waste recycling field, Forerunner Computer Recycling has given Provo, UT companies a responsible option to dispose end of life cycle and surplus computer equipment. All Provo, UT based companies face the task of safely disposing of older equipment and their e waste. The EPA estimates that as many as 500 million computers e waste will soon become obsolete.
As Provo, UT businesses upgrade existing PCs, more computers and other e waste are finding their way into the waste stream. According to the EPA, over two million tons of electronics waste is discarded each year and goes to U.S. landfills.
Now you have a partner in the computer e waste recycling business who understands your need to safely dispose of your computer and electronic equipment in an environmentally responsible manner.
By promoting reuse - computer recycling and electronic recycling - Forerunner Computer Recycling extends the life of computer equipment and reduce e waste. Recycle your computers, recycle your electronics.
Call Us Now To Easily Dispose and Recycle Your E Waste - Free!

877-478-6611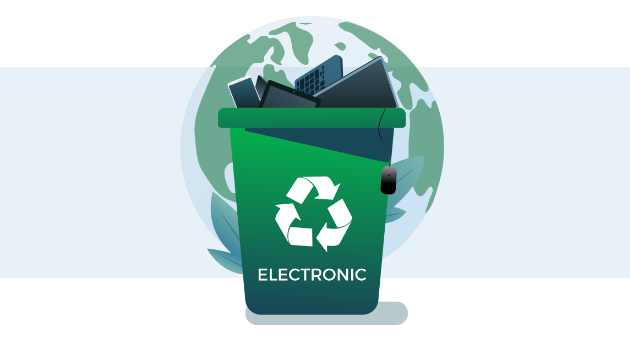 Destroy Your Data Securely
Today, more than ever, Provo, UT companies discarding computer equipment are concerned about identity theft, security compliance, and cyber criminals trying to obtain private information. Simply tossing used computer equipment and hard disks into dumpsters will leave companies vulnerable to unscrupulous individuals searching for credit card numbers, social security numbers, and other valuable data.
Forerunner Recycling, your partner in the computer e waste recycling business, understands the need to safely dispose of computer equipment in a manner that guarantees no data is available for exploitation.
Hard drives are erased using the Department of Defense's DoD 5220.22-M standard, or if necessary, hard drives are physically destroyed. We'll do whatever it takes to ensure your company data does not fall into the wrong hands.
Call For More Information

877-478-6611
Quick City Facts
Provo, UT
Form of Government
The Council - Manager Form
Size of City:
41.79 Square Miles
Yearly Precipitation:
20.13 inches of rain; 60.40 inches of snow
Meaning of City Name:
The name was changed to Fort Provo in honor of Etienne Provost, a French trapper.
Major Tourist Attraction:
Brigham Young University
Top Employers:
Nu Skin Enterprises, Inc,
Brigham Young University,
Provo City School District,
Morinda Holdings Inc,
Noni Tahitian Cafe Inc
Top Industries:
Services, Construction, Trade
Provo – The City Providing Best Opportunities in Life, Travel and Adventure
Provo is the third largest city in the state of Utah. This is located along the Wastach Front, which is 43 miles south of Salt Lake City. Provo features many attractions that promote culture and arts. Aside from this, Provo also landed the title 'Enticing City for New Careers' by the Where to Retire magazine in 2009. National Geographic Adventure also dubbed Provo as a cultural hub, which promotes the city as one of the best places to live and play. In 2010, the Forbes considered Provo as one of the top cities where you can raise a family. When it comes to business and careers, Provo is a promising city to develop and grow your business. In fact, Provo is the second city listed by Forbes in its list of Top Places for Careers and Business.
Provo has placed emphasis on the provision of the best opportunities to live for its residents without requiring them to travel to various places. The diverse population in Provo helps in providing several opportunities for a diverse cultural experience in terms of art, conversation and cuisine. Aside from this, a diverse entertainment scene from film festivals to comedy shows is also showcased at Provo. To display a wide spectrum of entertainment like rock concerts, dramatic plays and art shows, Provo has the Covey Center. This center hosts large-scale production at its 700-seat main performance hall. Productions that are more intimate are hosted in its 60-seat black box theater.
For the outdoor enthusiasts, Provo has something to offer as well. Provo hosts a wide variety of outdoor activities that will definitely keep you entertained. There is a large network of paved and mountainous trails in Provo. The trails are perfect for both beginners and professionals. In addition, Provo is also home to two distinctly beautiful canyons. You get to experience nature at its finest at the Provo Canyon. This canyon is full of scenic outlooks and beautiful waterfalls, which make this the perfect place for rafting, hiking, rock climbing and ice climbing in the winter.
Provo's economy is also booming. This improvement is attributed to the advancements in transportation and the introduction of the commuter rail in the borders of Provo. This made travel to and from Provo effortless. The airport in Provo has also made traveling light and easy. Moreover, Provo has gone green, as it has become a bike-friendly city with its bike lanes, trails, and paths.
Watch our Videos
Forerunner Recycling Video Highlights
Who is Forerunner Recycling?
Business Electronic Recycling
FREE Computer Recycling for Companies
We attempt to remove the financial barrier to recycling computer equipment and recycling electronics. By extracting maximum resale value from the systems we recycle, we can offer free recycling services to most of our clients.