Free Commercial Computer Recycling
We make companies' computer recycling easy, environmentally safe and secure!

877-478-6611
YOUR COMPUTER RECYCLING AND E WASTE RECYCLING ANSWER
... with more than 15 years in the computer e waste recycling field, Forerunner Computer Recycling has given North Las Vegas, NV companies a responsible option to dispose end of life cycle and surplus computer equipment. All North Las Vegas, NV based companies face the task of safely disposing of older equipment and their e waste. The EPA estimates that as many as 500 million computers e waste will soon become obsolete.
As North Las Vegas, NV businesses upgrade existing PCs, more computers and other e waste are finding their way into the waste stream. According to the EPA, over two million tons of electronics waste is discarded each year and goes to U.S. landfills.
Now you have a partner in the computer e waste recycling business who understands your need to safely dispose of your computer and electronic equipment in an environmentally responsible manner.
By promoting reuse - computer recycling and electronic recycling - Forerunner Computer Recycling extends the life of computer equipment and reduce e waste. Recycle your computers, recycle your electronics.
Call Us Now To Easily Dispose and Recycle Your E Waste - Free!

877-478-6611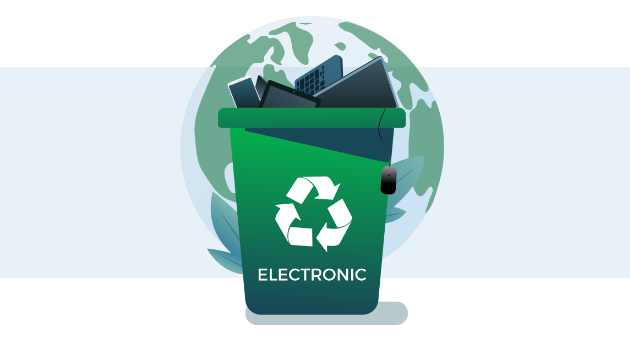 Destroy Your Data Securely
Today, more than ever, North Las Vegas, NV companies discarding computer equipment are concerned about identity theft, security compliance, and cyber criminals trying to obtain private information. Simply tossing used computer equipment and hard disks into dumpsters will leave companies vulnerable to unscrupulous individuals searching for credit card numbers, social security numbers, and other valuable data.
Forerunner Recycling, your partner in the computer e waste recycling business, understands the need to safely dispose of computer equipment in a manner that guarantees no data is available for exploitation.
Hard drives are erased using the Department of Defense's DoD 5220.22-M standard, or if necessary, hard drives are physically destroyed. We'll do whatever it takes to ensure your company data does not fall into the wrong hands.
Call For More Information

877-478-6611
Quick City Facts
North Las Vegas, NV
Form of Government
The Council - Manager Form
Size of City:
78.5 Square Miles
Yearly Precipitation:
8.77 inches
Meaning of City Name:
Not explained
Major Tourist Attraction:
Carroll Shelby Museum
Top Employers:
Clark County School District,
Clark County,
Bellagio Hotel & Casino,
MGM Grand Hotel & Casino,
Mandalay Bay Resort & Casino
Top Industries:
Tourism, Education, Government
The City Management in North Las Vegas
The city of North Las Vegas can be found in the U.S. state of Nevada. Geographically, it is located within the borders of Clark County, which is in the southern region of the United States. It is in the east of Last Vegas, on the Mojave Desert which is part of the Las Vegas Valley. The city of North Las Vegas has a total area of 100.44 square miles of land. In 2011, the city is home to a total of 229, 224, as reported by the United States Census Bureau. In terms of population, the city currently ranks as the 4th most populated city in the state, and 94th most populated city in the whole country. Most people believe that the city of North Las Vegas is part of the well-known city of Las Vegas.
The government in the city of North Las Vegas is of the Council-Manager type. It is one of the dominant local government forms in the country. The other dominant form is called the mayor- council government form. The council- manager form is also observed to be used by county governments, since their governing bodies are commonly referred to as a "council". In other countries such as Ireland and Canada, this type is also used for counties and cities alike. In North Las Vegas, the citizens vote for a mayor and four council members to govern them. There are also two municipal judges for the justice system. They are also elected at large.
In terms of city management, North Las Vegas has a city attorney and city manager. They report to the city council and manage different divisions, such as the Strategic Planning Division, Communications and Marketing Division, Economic Development Division and community Outreach Division among others. The city manager also administrates departments, including the Finance Department, North Las Vegas Library District, City Clerk, Administrative Services, Human Resources, Community Services and Development, Public Works, Police Department, and the like.
As a full-service municipality, the city of North Las Vegas provides a wide array of facilities for the improvement of the community. Within the borders, the citizens have access to fire protection establishments, police stations, water services and recreational amenities among others. An extensive system of open spaces is also present within the city. It features leisure and park services from a total of 34 parks. There are a total of 3 recreational centers in North Las Vegas, including the Silver Mesa Recreation Center and SkyView Multi-Generational Recreation Center.
Watch our Videos
Forerunner Recycling Video Highlights
Who is Forerunner Recycling?
Business Electronic Recycling
FREE Computer Recycling for Companies
We attempt to remove the financial barrier to recycling computer equipment and recycling electronics. By extracting maximum resale value from the systems we recycle, we can offer free recycling services to most of our clients.