Free Commercial Computer Recycling
We make companies' computer recycling easy, environmentally safe and secure!

877-478-6611
YOUR COMPUTER RECYCLING AND E WASTE RECYCLING ANSWER
... with more than 15 years in the computer e waste recycling field, Forerunner Computer Recycling has given Miramar, FL companies a responsible option to dispose end of life cycle and surplus computer equipment. All Miramar, FL based companies face the task of safely disposing of older equipment and their e waste. The EPA estimates that as many as 500 million computers e waste will soon become obsolete.
As Miramar, FL businesses upgrade existing PCs, more computers and other e waste are finding their way into the waste stream. According to the EPA, over two million tons of electronics waste is discarded each year and goes to U.S. landfills.
Now you have a partner in the computer e waste recycling business who understands your need to safely dispose of your computer and electronic equipment in an environmentally responsible manner.
By promoting reuse - computer recycling and electronic recycling - Forerunner Computer Recycling extends the life of computer equipment and reduce e waste. Recycle your computers, recycle your electronics.
Call Us Now To Easily Dispose and Recycle Your E Waste - Free!

877-478-6611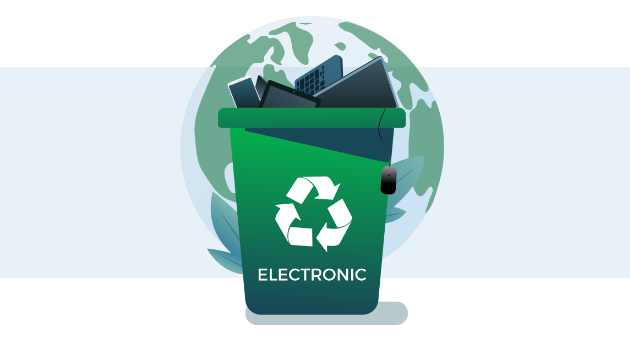 Destroy Your Data Securely
Today, more than ever, Miramar, FL companies discarding computer equipment are concerned about identity theft, security compliance, and cyber criminals trying to obtain private information. Simply tossing used computer equipment and hard disks into dumpsters will leave companies vulnerable to unscrupulous individuals searching for credit card numbers, social security numbers, and other valuable data.
Forerunner Recycling, your partner in the computer e waste recycling business, understands the need to safely dispose of computer equipment in a manner that guarantees no data is available for exploitation.
Hard drives are erased using the Department of Defense's DoD 5220.22-M standard, or if necessary, hard drives are physically destroyed. We'll do whatever it takes to ensure your company data does not fall into the wrong hands.
Call For More Information

877-478-6611
Quick City Facts
Miramar, FL
Form of Government
The Council - Manager Form
Size of City:
29.5 Square Miles
Yearly Precipitation:
69.20 inches
Meaning of City Name:
Named after a town in Cuba
Major Tourist Attraction:
Adventure Tours & Safaris (Tanzania)
Top Employers:
Broward Health,
Tenet Healthcare,
University of Miami
Top Industries:
Tourism, Health, Education
Things to Learn Before Moving to Miramar
The city of Miramar can be located in the U.S. state of Florida. Geographically, the city is situated within the borders of the Broward County. Although the meaning of the Spanish word "Miramar" is sea sight or sea view, the city is far from the view of the vast Atlantic Ocean. The city's borders include the West Park to the east, Pembroke Pines to the north, Miami- Dade County to the south and Hollywood to the northeast. According to the Census Bureau report, the city of Miramar has an area of 31.3 square miles, of which only 1.8 square miles are water, while the majority (29.5 square miles) is purely land.
According to the United States Census Bureau, a population of 122, 041 call Miramar their home. The figure was estimated to increase to 128, 729 in 2012. It will retain its ranking as the 194th most populated city in the whole nation. In addition, the city of Miramar is included in the South Florida Metropolitan Area, which has a total population of 5, 564, 635. Currently, the metropolitan area ranks 8th largest MSA in the U.S.
Miramar is truly reminiscent of the sunshine state of Florida. Sandy beaches, crystal blue waters, and streets lined with the iconic palm trees are expected in the southern part of Florida. The city was named after Cuba's Miramar district, which also has a tropical lifestyle that appeals to starting families and senior citizens waiting for retirement. Moving to Miramar, Florida might be a tough decision to confirm, since it is not as exciting as the other cities, such as Miami and Jacksonville. However, Miramar is a jewel in its own right. In terms of quality of living, the city exceeds expectations.
The climate in Miramar is not always sunny. It is described to be a rainforest-like climate because there would be thundershowers in certain parts of the year. The winter season is considered pleasantly warm, and only has rare winter freezes. The neighborhoods in the city are mostly residential, because business and other work- related activities could be found in neighboring cities like Fort Lauderdale and Miami. However, there are also employers in the city, including Royal Caribbean Cruises, Carnival, City of Miramar, Premier Beverage, Humana Medical Plans, Quest Diagnostics, Caremark Pharmacy and Southern Wine & Spirits.
Miramar also has an education system fulfilled by Broward County Public Schools. Families could take their pick from trade schools, public high schools, elementary schools, private schools and public middle schools for their children.
Watch our Videos
Forerunner Recycling Video Highlights
Who is Forerunner Recycling?
Business Electronic Recycling
FREE Computer Recycling for Companies
We attempt to remove the financial barrier to recycling computer equipment and recycling electronics. By extracting maximum resale value from the systems we recycle, we can offer free recycling services to most of our clients.