Free Commercial Computer Recycling
We make companies' computer recycling easy, environmentally safe and secure!

877-478-6611
YOUR COMPUTER RECYCLING AND E WASTE RECYCLING ANSWER
... with more than 15 years in the computer e waste recycling field, Forerunner Computer Recycling has given Milwaukee, WI companies a responsible option to dispose end of life cycle and surplus computer equipment. All Milwaukee, WI based companies face the task of safely disposing of older equipment and their e waste. The EPA estimates that as many as 500 million computers e waste will soon become obsolete.
As Milwaukee, WI businesses upgrade existing PCs, more computers and other e waste are finding their way into the waste stream. According to the EPA, over two million tons of electronics waste is discarded each year and goes to U.S. landfills.
Now you have a partner in the computer e waste recycling business who understands your need to safely dispose of your computer and electronic equipment in an environmentally responsible manner.
By promoting reuse - computer recycling and electronic recycling - Forerunner Computer Recycling extends the life of computer equipment and reduce e waste. Recycle your computers, recycle your electronics.
Call Us Now To Easily Dispose and Recycle Your E Waste - Free!

877-478-6611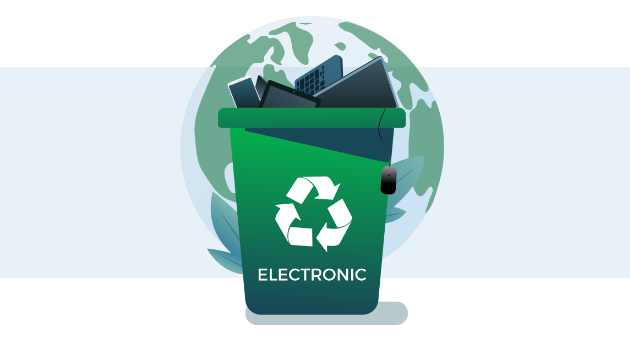 Destroy Your Data Securely
Today, more than ever, Milwaukee, WI companies discarding computer equipment are concerned about identity theft, security compliance, and cyber criminals trying to obtain private information. Simply tossing used computer equipment and hard disks into dumpsters will leave companies vulnerable to unscrupulous individuals searching for credit card numbers, social security numbers, and other valuable data.
Forerunner Recycling, your partner in the computer e waste recycling business, understands the need to safely dispose of computer equipment in a manner that guarantees no data is available for exploitation.
Hard drives are erased using the Department of Defense's DoD 5220.22-M standard, or if necessary, hard drives are physically destroyed. We'll do whatever it takes to ensure your company data does not fall into the wrong hands.
Call For More Information

877-478-6611
Quick City Facts
Milwaukee, WI
Form of Government
The Strong Mayor - Council Form
Size of City:
96.1 Square Miles
Yearly Precipitation:
32 inches of rain; 45 inches of snow
Meaning of City Name:
Mahn-a-waukee Seepe, a Native American word meaning
Major Tourist Attraction:
Milwaukee County War Memorial Complex
Top Employers:
Milwaukee Public School,
City of Milwaukee,
County of Milwaukee,
Aurora Health Care Metro, Inc,
Medical College of Wisconsin Inc
Top Industries:
Services, Wholesale & Retail Trade, Manufacturing
Milwaukee: Discovering the German Culture
In the U.S. state of Wisconsin, Milwaukee is the largest city in terms of land area. The city is also ranked as the 30th most populous in the whole United States. Milwaukee is the seat of government of Milwaukee County, which is situated on Lake Michigan, specifically on its southwestern shore. The population of Milwaukee reached a total of 594, 833, as recorded by the 2010 census. In addition, the city is part of the Milwaukee-Racine-Waukesha Metropolitan Area, and serves as its economic and cultural center.
Through the years, many Americans marveled about the German ties and culture that the Milwaukee City has. They hold their German traditions annually and even let academic institutions include a German language immersion among Grade K-5 kids. The German culture of Milwaukee dates back before the incorporation of the city. Europeans were traveling back and forth the Milwaukee site for different reasons. The majority of them were fur traders and French-Catholic missionaries. A French-Canadian explorer by the name of Solomon Juneau was the first to settle in the area. He called his settlement "Juneau's town". By the year 1846, Juneau's town was combined with other areas nearby. The merged settlements became the official city of Milwaukee. The term "Milwaukee" originated from the Potawatomi language; a revision of the word "minwaking", which translates to the "gathering place by the water".
The creation of the city marked the arrival of the German immigrants. Large numbers of Germans constituted a significant portion of the population in the past. During the 1840s, the Germans began sharing their culture to the original settlers. Since most of the old settlers are European, they let the culture spread and incorporated some traditions to the city's annual activities such as the Oktoberfest and German Festival. In the 21st century, the culture of Germans is still strongly felt by locals and tourists alike. The history of German-American immigrants in Milwaukee had led to the development of another city nickname. Nowadays, Milwaukee is known as Deutsch-Athens, which translates to German Athens. Other nicknames that were caused by the German culture are Brew City and Milltown.
Brew City is truly an apt nickname because the city is known for their large breweries that date back to the time when German immigrants are still in Milwaukee. With all the processing of barley and hops, Milwaukee became synonymous with beer. Milwaukee is even home to a world-class brewery named Miller Brewing Company, which is also the inspiration for the other nickname, Milltown.
Watch our Videos
Forerunner Recycling Video Highlights
Who is Forerunner Recycling?
Business Electronic Recycling
FREE Computer Recycling for Companies
We attempt to remove the financial barrier to recycling computer equipment and recycling electronics. By extracting maximum resale value from the systems we recycle, we can offer free recycling services to most of our clients.