Free Commercial Computer Recycling
We make companies' computer recycling easy, environmentally safe and secure!

877-478-6611
YOUR COMPUTER RECYCLING AND E WASTE RECYCLING ANSWER
... with more than 15 years in the computer e waste recycling field, Forerunner Computer Recycling has given Lubbock, TX companies a responsible option to dispose end of life cycle and surplus computer equipment. All Lubbock, TX based companies face the task of safely disposing of older equipment and their e waste. The EPA estimates that as many as 500 million computers e waste will soon become obsolete.
As Lubbock, TX businesses upgrade existing PCs, more computers and other e waste are finding their way into the waste stream. According to the EPA, over two million tons of electronics waste is discarded each year and goes to U.S. landfills.
Now you have a partner in the computer e waste recycling business who understands your need to safely dispose of your computer and electronic equipment in an environmentally responsible manner.
By promoting reuse - computer recycling and electronic recycling - Forerunner Computer Recycling extends the life of computer equipment and reduce e waste. Recycle your computers, recycle your electronics.
Call Us Now To Easily Dispose and Recycle Your E Waste - Free!

877-478-6611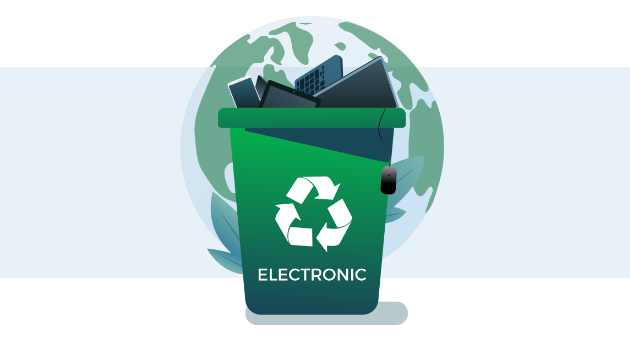 Destroy Your Data Securely
Today, more than ever, Lubbock, TX companies discarding computer equipment are concerned about identity theft, security compliance, and cyber criminals trying to obtain private information. Simply tossing used computer equipment and hard disks into dumpsters will leave companies vulnerable to unscrupulous individuals searching for credit card numbers, social security numbers, and other valuable data.
Forerunner Recycling, your partner in the computer e waste recycling business, understands the need to safely dispose of computer equipment in a manner that guarantees no data is available for exploitation.
Hard drives are erased using the Department of Defense's DoD 5220.22-M standard, or if necessary, hard drives are physically destroyed. We'll do whatever it takes to ensure your company data does not fall into the wrong hands.
Call For More Information

877-478-6611
Quick City Facts
Lubbock, TX
Form of Government
The Strong Mayor - Council Form
Size of City:
114.9 Square Miles
Yearly Precipitation:
18.7 inches
Meaning of City Name:
Lubbock's nickname is the
Major Tourist Attraction:
Buddy Holly Center
Top Employers:
Texas Tech University,
Covenant Health Systems,
Lubbock Independent School District,
University Medical Center,
United Supermarkets
Top Industries:
Educational, Health, Services
Historic Sites in the City of Lubbock
The city of Lubbock is one of the cities within the U.S. state of Texas. Geographically, it is located in the Lubbock County, of which it serves as the seat of government. In the state, the city lies in the historical northwestern region, which is the so-called Llano Estacado. Some portion of the city is also part of the ecological Western High Plains, specifically on its southern end. Since it can be found in the central region of the South Plains, its borders consist of the Texas Panhandle and Permian Basin. The city has a total area of 123.55 square miles, as reported by the U.S. 2010 Census Bureau. 122.41 square miles are land, while only 1.14 square miles are water.
The United States Census Bureau confirmed that the city has a total population of 236, 065 as of the year 2012. In terms of population, it ranks 11th most populous city in the whole state of Texas and the 84th most populous city in the whole United States. In addition, the larger Lubbock metropolitan area has a population of 297, 669 as of 2012.
The city of Lubbock is known by locals as the "Hub City" in the United States. The nickname was derived from the various industries featured by the economy of Lubbock, including health care and education. It is known as the economic hub of the South Plains, which is the world's largest cotton-growing region. In terms of innovation and technology, the city of Lubbock is in line with modern times. However, it is also the home of the best historic places in the state of Texas. In fact, most of the preserved sites are listed in the United States National Register of Historic Places. The list includes the historic sites that are worthy to be saved for the future generation to appreciate and learn history from. Compiled by the United States Federal Government, the sites could qualify for tax incentives from the total value of expenses used for preservation.
The city of Lubbock is home to some of the historic sites listed in the official list. As of 2013, Lubbock is home to 16 historic sites, including the Kress Building, Cactus Theater, the Holden House, Canyon Lakes Archaeological District, Warren and Myrta Bacon House, Carlock Building, Tubbs-Carlisle House, Lubbock High School, Texas Technological College House District, Lubbock Lake Landmark, Texas Technological College Historic District, Lubbock Post Office and Federal Building and the Holden Properties Historic District among others.
Watch our Videos
Forerunner Recycling Video Highlights
Who is Forerunner Recycling?
Business Electronic Recycling
FREE Computer Recycling for Companies
We attempt to remove the financial barrier to recycling computer equipment and recycling electronics. By extracting maximum resale value from the systems we recycle, we can offer free recycling services to most of our clients.