Free Commercial Computer Recycling
We make companies' computer recycling easy, environmentally safe and secure!

877-478-6611
YOUR COMPUTER RECYCLING AND E WASTE RECYCLING ANSWER
... with more than 15 years in the computer e waste recycling field, Forerunner Computer Recycling has given Little Rock, AR companies a responsible option to dispose end of life cycle and surplus computer equipment. All Little Rock, AR based companies face the task of safely disposing of older equipment and their e waste. The EPA estimates that as many as 500 million computers e waste will soon become obsolete.
As Little Rock, AR businesses upgrade existing PCs, more computers and other e waste are finding their way into the waste stream. According to the EPA, over two million tons of electronics waste is discarded each year and goes to U.S. landfills.
Now you have a partner in the computer e waste recycling business who understands your need to safely dispose of your computer and electronic equipment in an environmentally responsible manner.
By promoting reuse - computer recycling and electronic recycling - Forerunner Computer Recycling extends the life of computer equipment and reduce e waste. Recycle your computers, recycle your electronics.
Call Us Now To Easily Dispose and Recycle Your E Waste - Free!

877-478-6611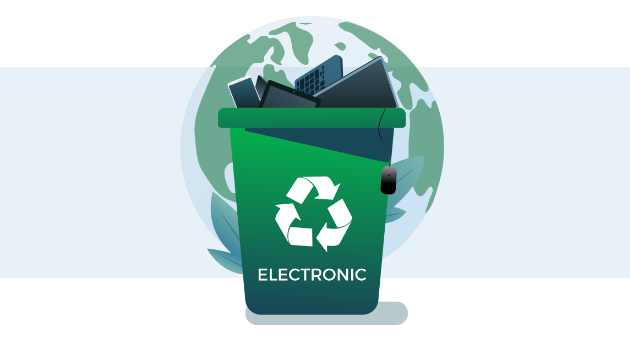 Destroy Your Data Securely
Today, more than ever, Little Rock, AR companies discarding computer equipment are concerned about identity theft, security compliance, and cyber criminals trying to obtain private information. Simply tossing used computer equipment and hard disks into dumpsters will leave companies vulnerable to unscrupulous individuals searching for credit card numbers, social security numbers, and other valuable data.
Forerunner Recycling, your partner in the computer e waste recycling business, understands the need to safely dispose of computer equipment in a manner that guarantees no data is available for exploitation.
Hard drives are erased using the Department of Defense's DoD 5220.22-M standard, or if necessary, hard drives are physically destroyed. We'll do whatever it takes to ensure your company data does not fall into the wrong hands.
Call For More Information

877-478-6611
Quick City Facts
Little Rock, AR
Form of Government
The Council - Manager Form
Size of City:
116 Square Miles
Yearly Precipitation:
45.73 inches of rain; 5.2 inches of snow
Elevation
From 300 Feet to 630 Feet
Meaning of City Name:
The naming of Little Rock is said to have occurred in 1722 when another French explorer, Bernard de la Harpe, was leading a party up the Arkansas River from New Orleans and came upon two rock outcroppings, one large, one small, on opposite sides of the river. Local Indians had long used both rocks as landmarks; de la Harpe presumably decided on the name
Major Tourist Attraction:
Hot Springs National Park
Top Employers:
State of Arkansas,
Federal Government,
University of Arkansas for Medical Sciences,
Pulaski County Public School Districts,
Baptist Health
Top Industries:
Services, Wholesale & Retail Trade, Government
The Diverse Economy of Little Rock
The city of Little Rock is just found in the U.S. state of Arkansas. It is considered to be the largest city in the state, of which it is the capital city. Geographically, the city is located in the Pulaski County, of which it functions as the seat of government. Along the south banks of the so-called Arkansas River lies the city of Little Rock. The city got its name from the rock formation near the river, which is called La Petite Roche, which translates to "little rock". Little Rock is part of the central part of the state, wherein the Rock Creek and the Fourche Creek flow within the city. Little Rock's western portion can be located along the Ouachita Mountains, specifically on the foothills. Little Rock should not be confused with North Little Rock, a separate city across the Arkansas River. In total, the city has 116.8 square miles of land and 0.6 square miles of water.
According to the United States Census Bureau, Little Rock has a population of 193, 524 as of 2010. It is expected to rise to an estimated population of 196, 537 in the year 2013. In terms of its Metropolitan Statistical Area (MSA), the city has a population of 724, 385 while its Combined Statistical Area, which combines the MSA of Little Rock and North Little Rock, has a population of 898, 683. Ironically, Little Rock is a city with a booming economy. In fact, the investor services of Moody ranked the city as the U.S. 2nd most diverse economy. It was also the country's 7th best metropolitan economy, as recorded by the Brookings Institutions in 2009.
The city has a number of public and private organizations within its borders. Little Rock is noted to be the world's most recognizable location for non- profit organizations. Major organizations are headquartered in the city, including the Association of Community Organizations for Reform Now, Clinton Presidential center, the Nature Conservancy and Winrock International among others.
Little Rock is home to major corporations such as the Windstream Communications, Rose Law Firm, Nuvell Financial Services, Metropolitan National Bank, Central Flying Service, Stephens, Inc., AT&T Mobility, L'Oreal Paris, Dassault Falcon Jet, Kroger, Timex, Euronet Worldwide, Acxiom and Dillard's Department Stores. Public employers are also present in the area, such as the Arkansan Children's Hospital and the University of Arkansas for Medical Sciences (UAMS). The city's economy features education, aviation, banking, retail, non- profit, communications and healthcare, among many others.
Watch our Videos
Forerunner Recycling Video Highlights
Who is Forerunner Recycling?
Business Electronic Recycling
FREE Computer Recycling for Companies
We attempt to remove the financial barrier to recycling computer equipment and recycling electronics. By extracting maximum resale value from the systems we recycle, we can offer free recycling services to most of our clients.