Free Commercial Computer Recycling
We make companies' computer recycling easy, environmentally safe and secure!

877-478-6611
YOUR COMPUTER RECYCLING AND E WASTE RECYCLING ANSWER
... with more than 15 years in the computer e waste recycling field, Forerunner Computer Recycling has given El Paso, TX companies a responsible option to dispose end of life cycle and surplus computer equipment. All El Paso, TX based companies face the task of safely disposing of older equipment and their e waste. The EPA estimates that as many as 500 million computers e waste will soon become obsolete.
As El Paso, TX businesses upgrade existing PCs, more computers and other e waste are finding their way into the waste stream. According to the EPA, over two million tons of electronics waste is discarded each year and goes to U.S. landfills.
Now you have a partner in the computer e waste recycling business who understands your need to safely dispose of your computer and electronic equipment in an environmentally responsible manner.
By promoting reuse - computer recycling and electronic recycling - Forerunner Computer Recycling extends the life of computer equipment and reduce e waste. Recycle your computers, recycle your electronics.
Call Us Now To Easily Dispose and Recycle Your E Waste - Free!

877-478-6611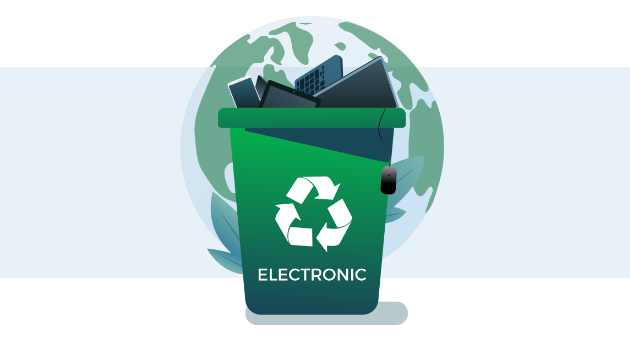 Destroy Your Data Securely
Today, more than ever, El Paso, TX companies discarding computer equipment are concerned about identity theft, security compliance, and cyber criminals trying to obtain private information. Simply tossing used computer equipment and hard disks into dumpsters will leave companies vulnerable to unscrupulous individuals searching for credit card numbers, social security numbers, and other valuable data.
Forerunner Recycling, your partner in the computer e waste recycling business, understands the need to safely dispose of computer equipment in a manner that guarantees no data is available for exploitation.
Hard drives are erased using the Department of Defense's DoD 5220.22-M standard, or if necessary, hard drives are physically destroyed. We'll do whatever it takes to ensure your company data does not fall into the wrong hands.
Call For More Information

877-478-6611
Quick City Facts
El Paso, TX
Form of Government
The Council - Manager Form
Size of City:
249 Square Miles
Yearly Precipitation:
8.81 inches
Meaning of City Name:
the Pass of the North.
Major Tourist Attraction:
Guadalupe Mountains National Park
Top Employers:
Sierra providence Health Network,
Wal-Mart,
Las Palmas and Del Sol Regional Healthcare System,
Echostar Satellite Corp.,
MCI Services
Top Industries:
Agriculture, Clothing, Oil
Where to Spend the Night in the Sun City
In the U.S. state of Texas lies the city of El Paso. In the United States, El Paso is considered as the 19th most populous city. Geographically, the city is located on the Rio Grande. It is conveniently placed between the intersections of three states, namely: New Mexico, Chihuahua and Texas. In fact, El Paso is just across the border of Juarez of the state of Chihuahua and the country of Mexico. The city lies between the two countries, namely Mexico and the United States. According to the United States Census Bureau, El Paso has an estimated population of 672, 538. The city is part of the Metropolitan Statistical Area which encompasses the Hudspeth and El Paso counties. The MSA has an estimated population of 830, 735, justifying the MSA's rank as the 58th most populous one in the U.S. In terms of Combined Statistical Area, El Paso is joined by Las Cruces, a southern city in New Mexico, and has a population of 1, 045, 180. In addition, El Paso, together with Juarez and Las Cruces, form an international metropolitan area.
A city's tourism might be influenced by the availability of accommodations as well as the attractions of the place. Since the hotel and restaurant industry joins forces with the city's tourism, then, they are considered to be major drivers of the economy. In the city of El Paso or the so-called Sun City, foreign tourists and American locals will get comfortable immediately when settling in the city for a quick vacation or during the whole summer season. The city is indeed home to some of the historical hotels that are still famous up to this date. The diverse culture in the city made way to different establishments that support El Paso as an American city with a Spanish flair. In fact, most people in the city are fluent in Spanish, the world's 2nd most common language. The bi-cultural environment has led to the cultural creativity that heavily influenced the hotel's architecture as well as its services.
El Paso is said to be the first home of one of the world- famous hotel chains. Conrad Hilton had built Hilton Hotel in the 1930s. The name was changed to Plaza Hotel later on. Plaza Hotel is now a global chain of hotels, with accommodations in different parts of the country and beyond. Hilton's first hotel still remains as a city landmark in the cityscape of the Sun City. Other popular hotels are also recognized as historic landmarks, such as the Camino Real El Paso and El Paso International Hotel.
Watch our Videos
Forerunner Recycling Video Highlights
Who is Forerunner Recycling?
Business Electronic Recycling
FREE Computer Recycling for Companies
We attempt to remove the financial barrier to recycling computer equipment and recycling electronics. By extracting maximum resale value from the systems we recycle, we can offer free recycling services to most of our clients.