Free Commercial Computer Recycling
We make companies' computer recycling easy, environmentally safe and secure!

877-478-6611
YOUR COMPUTER RECYCLING AND E WASTE RECYCLING ANSWER
... with more than 15 years in the computer e waste recycling field, Forerunner Computer Recycling has given Cincinnati, OH companies a responsible option to dispose end of life cycle and surplus computer equipment. All Cincinnati, OH based companies face the task of safely disposing of older equipment and their e waste. The EPA estimates that as many as 500 million computers e waste will soon become obsolete.
As Cincinnati, OH businesses upgrade existing PCs, more computers and other e waste are finding their way into the waste stream. According to the EPA, over two million tons of electronics waste is discarded each year and goes to U.S. landfills.
Now you have a partner in the computer e waste recycling business who understands your need to safely dispose of your computer and electronic equipment in an environmentally responsible manner.
By promoting reuse - computer recycling and electronic recycling - Forerunner Computer Recycling extends the life of computer equipment and reduce e waste. Recycle your computers, recycle your electronics.
Call Us Now To Easily Dispose and Recycle Your E Waste - Free!

877-478-6611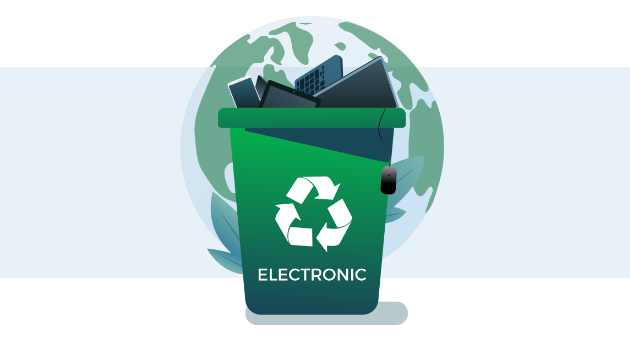 Destroy Your Data Securely
Today, more than ever, Cincinnati, OH companies discarding computer equipment are concerned about identity theft, security compliance, and cyber criminals trying to obtain private information. Simply tossing used computer equipment and hard disks into dumpsters will leave companies vulnerable to unscrupulous individuals searching for credit card numbers, social security numbers, and other valuable data.
Forerunner Recycling, your partner in the computer e waste recycling business, understands the need to safely dispose of computer equipment in a manner that guarantees no data is available for exploitation.
Hard drives are erased using the Department of Defense's DoD 5220.22-M standard, or if necessary, hard drives are physically destroyed. We'll do whatever it takes to ensure your company data does not fall into the wrong hands.
Call For More Information

877-478-6611
Quick City Facts
Cincinnati, OH
Form of Government
The Council - Manager Form
Size of City:
78 Square Miles
Yearly Precipitation:
40.14 inches (23.9 inches of snow)
Meaning of City Name:
Cincinnati in honor of the Roman citizen-soldier Lucius Quinctius Cincinnatus and after the Society of the Cincinnati, an organization of American Revolutionary army officers
Major Tourist Attraction:
Coney Island
Top Employers:
Procter & Gamble Co,
University of Cincinnati,
GE Aviation,
Health Alliance
Top Industries:
Manufacturing, Wholesale & Retail Trade, Manufacturing
Cincinnati: The Paris of America
The city of Cincinnati is considered to be the 3rd largest in the U.S. state of Ohio. Geographically, Cincinnati lies on the border between the states, Kentucky and Ohio. It can be located at the confluence or the meeting point of the Licking River and Ohio River. Cincinnati is considered as a major city in the Ohio Valley, and its core metro area covers parts of northern Kentucky and southern Ohio. Cincinnati is the seat of government of Hamilton County. According to the United States Census Bureau, the metropolitan area of Cincinnati has a population of 2, 214, 954 as of 2010, which justifies its rank as the 25th largest MSA in the country. Cincinnati also has the largest Metropolitan Statistical Area in the state. The city of Cincinnati is incorporated as a village in 1802, and finally, a city in 1819.
The city of Cincinnati has many nicknames under its belt. It is referred to as the "Cincy", "The Tri-state", "City of Seven Hills and the "Queen City". However, the city is widely-recognized for its historic architecture, which earned its title as the "Paris of America". The European city in France is indeed a well-known spot of mixed architectural styles, such as Romanesque, Ancient Roman, Gothic, Classicism and Rococo, 19th century art, Renaissance, Art Nouveau and 20th century art among others. Some structures took years to complete, and others used mixed styles of architecture to form the French architecture of the modern times. In a way, the large collection of architectural pieces in Cincinnati was reminiscent of Paris.
In the downtown area of Cincinnati lies a neighborhood which proudly boasts the country's major collection of Italianate architecture. By definition, Italianate architecture originated from the 19th century Classical architecture. It was the inspiration for two architectural styles, namely: Neoclassicism and Palladianism. The neighborhood was named Over-the-Rhine or the so-called OTR is included in the National Register of Historic Places for its unbroken 19th century urban district. In the year 1983, OTR has 943 distinct buildings, which can be compared to other neighborhoods in Munich, New York, Vienna, New Orleans and South Carolina, but unparalleled in terms of scope and size. Just like Paris, Cincinnati reflects a diverse architectural background composed of Art Deco, Gothic Architecture (Venetian Gothic), muted Greek revival and modern architecture among others. Projects of architecture such as the Cincinnatian Hotel, Shillito Department Store and the Music Hall are just some of the examples that modern and historic architecture is very much alive in Downtown Cincinnati.
Watch our Videos
Forerunner Recycling Video Highlights
Who is Forerunner Recycling?
Business Electronic Recycling
FREE Computer Recycling for Companies
We attempt to remove the financial barrier to recycling computer equipment and recycling electronics. By extracting maximum resale value from the systems we recycle, we can offer free recycling services to most of our clients.