Free Commercial Computer Recycling
We make companies' computer recycling easy, environmentally safe and secure!

877-478-6611
YOUR COMPUTER RECYCLING AND E WASTE RECYCLING ANSWER
... with more than 15 years in the computer e waste recycling field, Forerunner Computer Recycling has given Cary, NC companies a responsible option to dispose end of life cycle and surplus computer equipment. All Cary, NC based companies face the task of safely disposing of older equipment and their e waste. The EPA estimates that as many as 500 million computers e waste will soon become obsolete.
As Cary, NC businesses upgrade existing PCs, more computers and other e waste are finding their way into the waste stream. According to the EPA, over two million tons of electronics waste is discarded each year and goes to U.S. landfills.
Now you have a partner in the computer e waste recycling business who understands your need to safely dispose of your computer and electronic equipment in an environmentally responsible manner.
By promoting reuse - computer recycling and electronic recycling - Forerunner Computer Recycling extends the life of computer equipment and reduce e waste. Recycle your computers, recycle your electronics.
Call Us Now To Easily Dispose and Recycle Your E Waste - Free!

877-478-6611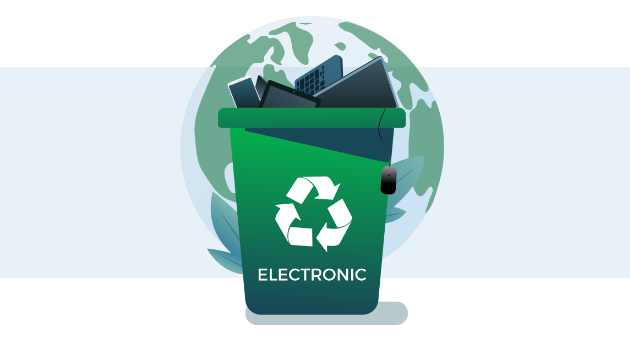 Destroy Your Data Securely
Today, more than ever, Cary, NC companies discarding computer equipment are concerned about identity theft, security compliance, and cyber criminals trying to obtain private information. Simply tossing used computer equipment and hard disks into dumpsters will leave companies vulnerable to unscrupulous individuals searching for credit card numbers, social security numbers, and other valuable data.
Forerunner Recycling, your partner in the computer e waste recycling business, understands the need to safely dispose of computer equipment in a manner that guarantees no data is available for exploitation.
Hard drives are erased using the Department of Defense's DoD 5220.22-M standard, or if necessary, hard drives are physically destroyed. We'll do whatever it takes to ensure your company data does not fall into the wrong hands.
Call For More Information

877-478-6611
Quick City Facts
Cary, NC
Form of Government
The Council - Manager Form
Size of City:
42.1 Square Miles
Yearly Precipitation:
46.49 inches
Major Tourist Attraction:
After Samuel Fenton Cary (an Ohio prohibitionist)
Top Employers:
Duke University,
University of North Carolina at Chapel Hill,
IBM
Top Industries:
Education, Technology, Health
Cary: Breeding Ground of Businesses
In the state of North Carolina, the Municipality of Cary is located. Cary is considered as the 7th municipality of the state, and the second largest at that. Geographically, it is situated in the Chatham and Wake counties, and almost covering the entire Wake County. The Municipality of Cary is included in The Triangle or the Research Triangle, which is a region that could consist of 3 counties or more, depending on the definition used. Some of its counties include Moore, Person, Orange, Warren, Lee, Durham, Franklin, Wake and Chatham. Considering the Triangle, Cary ranks as the 3rd largest municipality after Durham and Raleigh. According to the 2010 census, Cary has a population of 135, 234, which makes it the 2nd most populous incorporated town in the U.S. It was also noted that Cary was ranked as the 5th fastest growing municipality in the country.
As of 2013, Cary was included in the top ranks of the United States' list of safest cities. It is also noted as the 3rd safest municipality among those with an estimated population between 100,000 to 499,999, just behind Amherst in New York and Irvine in California. The record justifies the fact that the Municipality of Cary boasts one of the lowest crime rates in the nation among the municipalities of the same size. Due to its high prosperity and low crime rate, the town is a perfect place to start and nurture a local business until it is ready to enter the global market.
Since its incorporation, Cary is home to notable businesses that already made their name in various industries. In terms of technology, the Municipality is the home of 3Dsolve, Deutsche Bank Global Technologies, Epic Games, Lord Corporation, Research In Motion, SAS Institute and Siemens, among others.
Cary is also the starting ground of industrial manufacturers such as Cotton Incorporated, Caterpillar, Inc., Deere & Company and IntelliScanner Corporation. Cotton Incorporated is a facility of cotton research and development with offices in other cities, such as Osaka, Shanghai, New York and Mexico City. Caterpillar Inc. is a world-renowned American brand which designs and manufactures engines and machinery, and markets them to the general public.
Aside from these industries, Cary is also home to Western Wake Medical Center (private hospital), Dex One (directory and mailing list publisher), LexisNexis (government/legal research, software and other services), The Pantry (chain of convenience stores), and Oxford University Press (global publishing company.
Watch our Videos
Forerunner Recycling Video Highlights
Who is Forerunner Recycling?
Business Electronic Recycling
FREE Computer Recycling for Companies
We attempt to remove the financial barrier to recycling computer equipment and recycling electronics. By extracting maximum resale value from the systems we recycle, we can offer free recycling services to most of our clients.