Free Commercial Computer Recycling
We make companies' computer recycling easy, environmentally safe and secure!

877-478-6611
YOUR COMPUTER RECYCLING AND E WASTE RECYCLING ANSWER
... with more than 15 years in the computer e waste recycling field, Forerunner Computer Recycling has given Cape Coral, FL companies a responsible option to dispose end of life cycle and surplus computer equipment. All Cape Coral, FL based companies face the task of safely disposing of older equipment and their e waste. The EPA estimates that as many as 500 million computers e waste will soon become obsolete.
As Cape Coral, FL businesses upgrade existing PCs, more computers and other e waste are finding their way into the waste stream. According to the EPA, over two million tons of electronics waste is discarded each year and goes to U.S. landfills.
Now you have a partner in the computer e waste recycling business who understands your need to safely dispose of your computer and electronic equipment in an environmentally responsible manner.
By promoting reuse - computer recycling and electronic recycling - Forerunner Computer Recycling extends the life of computer equipment and reduce e waste. Recycle your computers, recycle your electronics.
Call Us Now To Easily Dispose and Recycle Your E Waste - Free!

877-478-6611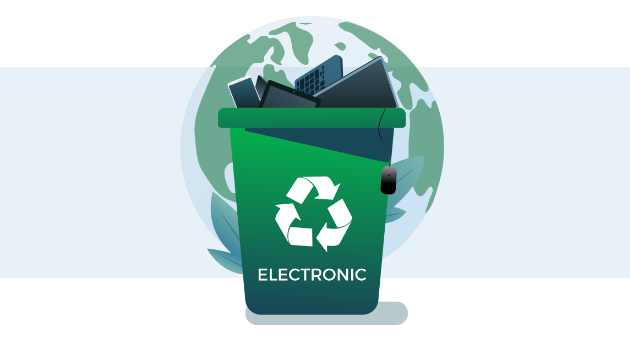 Destroy Your Data Securely
Today, more than ever, Cape Coral, FL companies discarding computer equipment are concerned about identity theft, security compliance, and cyber criminals trying to obtain private information. Simply tossing used computer equipment and hard disks into dumpsters will leave companies vulnerable to unscrupulous individuals searching for credit card numbers, social security numbers, and other valuable data.
Forerunner Recycling, your partner in the computer e waste recycling business, understands the need to safely dispose of computer equipment in a manner that guarantees no data is available for exploitation.
Hard drives are erased using the Department of Defense's DoD 5220.22-M standard, or if necessary, hard drives are physically destroyed. We'll do whatever it takes to ensure your company data does not fall into the wrong hands.
Call For More Information

877-478-6611
Quick City Facts
Cape Coral, FL
Form of Government
The Council - Manager Form
Size of City:
105.2 Square Miles
Yearly Precipitation:
53.37 inches
Meaning of City Name:
After the Cape Coral Parkway
Major Tourist Attraction:
Sun Splash Family Waterpark
Top Employers:
Lee Memorial Health System,
Chico's FAS,
U.S. Air Force,
Army National Guard
Top Industries:
Health, Government, Tourism
Exploring the Natural Beauty of Cape Coral
Cape Coral, known as a Waterfront Wonderland, is a city in Florida that belongs to the coastal community because of its more than 400 miles of navigable waterways where some of the canals have access to the Gulf of Mexico. It is the largest city in between the cities of Tampa and Miami in the state of Florida.
Cape Coral is a large peninsula bordered by the Caloosahatchee River and Malatcha Pass. Its canal system is so extensive with areas larger than any other canal systems in the world, thus affecting the ecology and tides of the local locations.
Cape Coral, Florida offers a highly competitive cost of business and trading, plus the workforce is employed mostly in white-collar jobs which include managerial, sales, and administrative support. Income taxes are more favorable to every individual, even to business entities, since there is no public service tax, no personal income tax, low commercial tax, and only 6 percent sales tax. With around 154,300 residents inhabiting the land, retirees who are looking for a place where there is a low tax charge and cheap housing system, the Cape Coral is the perfect destination.
There are many activities to look after when staying in Cape Coral. This city is known for its exquisite waterfront living and tropical lifestyle. It has an outstanding climate with sunshine the whole year round, making the place so ideal for any of the water sports and water activities both for work and leisure. Outdoor adventures include boating, canoeing, kayaking, fishing, and bird watching. The beaches of the Bonita Beach Park, Fort Myers, and the Sanibel are also perfect for swimming activities, especially if you prefer the white fine sand.
Cape Coral also offers direct access to the best beaches on the coast, the city is proud of its well-known and highly commendable venue, the Sun Splash Water Park. This is the perfect venue for any of the family gathering that is intended for outdoor adventure because it has the entire 15 acres of land covered with dozens of wet and dry attractions and activities to do.
The Four Mile Cove Ecological Preserve is another famous attraction in the city. The mangrove forest welcomes nature lovers to hike and stroll around the area, and the wildlife of the preserve is open for up-close and personal experience using the kayak. There is never enough of time to explore the entire city of Cape Coral with all its natural beauty and outdoor adventures.
Watch our Videos
Forerunner Recycling Video Highlights
Who is Forerunner Recycling?
Business Electronic Recycling
FREE Computer Recycling for Companies
We attempt to remove the financial barrier to recycling computer equipment and recycling electronics. By extracting maximum resale value from the systems we recycle, we can offer free recycling services to most of our clients.