Free Commercial Computer Recycling
We make companies' computer recycling easy, environmentally safe and secure!

877-478-6611
YOUR COMPUTER RECYCLING AND E WASTE RECYCLING ANSWER
... with more than 15 years in the computer e waste recycling field, Forerunner Computer Recycling has given Cambridge, MA companies a responsible option to dispose end of life cycle and surplus computer equipment. All Cambridge, MA based companies face the task of safely disposing of older equipment and their e waste. The EPA estimates that as many as 500 million computers e waste will soon become obsolete.
As Cambridge, MA businesses upgrade existing PCs, more computers and other e waste are finding their way into the waste stream. According to the EPA, over two million tons of electronics waste is discarded each year and goes to U.S. landfills.
Now you have a partner in the computer e waste recycling business who understands your need to safely dispose of your computer and electronic equipment in an environmentally responsible manner.
By promoting reuse - computer recycling and electronic recycling - Forerunner Computer Recycling extends the life of computer equipment and reduce e waste. Recycle your computers, recycle your electronics.
Call Us Now To Easily Dispose and Recycle Your E Waste - Free!

877-478-6611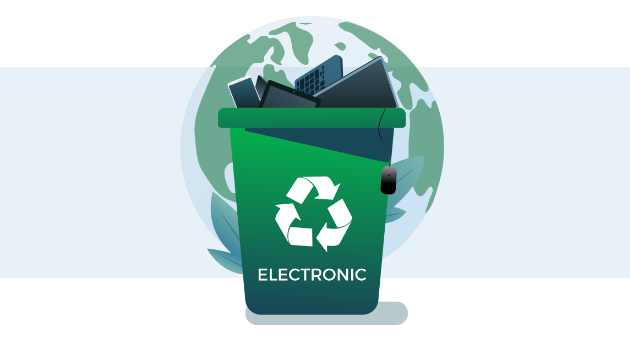 Destroy Your Data Securely
Today, more than ever, Cambridge, MA companies discarding computer equipment are concerned about identity theft, security compliance, and cyber criminals trying to obtain private information. Simply tossing used computer equipment and hard disks into dumpsters will leave companies vulnerable to unscrupulous individuals searching for credit card numbers, social security numbers, and other valuable data.
Forerunner Recycling, your partner in the computer e waste recycling business, understands the need to safely dispose of computer equipment in a manner that guarantees no data is available for exploitation.
Hard drives are erased using the Department of Defense's DoD 5220.22-M standard, or if necessary, hard drives are physically destroyed. We'll do whatever it takes to ensure your company data does not fall into the wrong hands.
Call For More Information

877-478-6611
Quick City Facts
Cambridge, MA
Form of Government
The Council - Manager Form
Size of City:
6.43 Square Miles
Yearly Precipitation:
42.53 inches
Meaning of City Name:
Named in honor of the University of Cambridge in England.
Major Tourist Attraction:
Harvard University
Top Employers:
Harvard University
Massachusetts Institute of Technology
City of Cambridge
Mt. Auburn Hospital
Novartis Institute for Biomedical Research
Top Industries:
Education, Health, Government
The Famous City of Cambridge, Massachusetts
Cambridge is located on the eastern part of the state of Massachusetts and bordering by it are the Boston City to the south, Sommerville City to the north, the Arlington town to the northwest, Belmont town and Watertown City to the west. It was one of the two seats in the Middlesex County before the county government was abolished in 1997.
Cambridge is called as the City of Squares because the commercial districts are known as squares such as the Kendall Square, Central Square, Harvard Square, Porter Square, Inman Square, and Lechmere Square. Each Square is a home to many restaurants, café, bars, shopping malls, shops, stores, and food chains. Some of these are also adjacent to the subway stations, rail stop, and campuses.
Cambridge is known for its universities and colleges, making this city as the center for academic and intellectual in the entire nation of America. The most prestigious universities in America are situated in the heart of the city of Cambridge. You will find here the Harvard University and the Massachusetts Institute of Technology. The Radcliffe College also lies in Cambridge, but it is now merged with the Harvard College. Other famous schools here are Lesley University, Longy School of Music, Cambridge School of Culinary Arts, and many more. The American Academy of Arts and Sciences is also based in Cambridge.
Many of the high technology firms are growing in business and industry in Cambridge, making the city of Cambridge to launch the "Entrepreneur Walk of Fame" to give honor to individuals and groups who have contributed largely to the innovation of the global businesses in Cambridge.
Since Harvard and MIT are both located in Cambridge, this makes the city a home of several innovative contemporary architectural structures built by these famous schools. In addition to that, these two prestigious schools also built their own Museums that are equally designed to be attractive. Aside from those structures, Cambridge also holds many historic buildings and structures, including some dating to the 17th century.
Going around Cambridge will not only suffice travelers' inquisitive minds, but the eyes as well since the city has so many wonderful sceneries to capture. The Mount Auburn Cemetery is the first garden cemetery in the country and walking through it will lead you to several amazing grave sights and monuments. Biking along the pathway of the Charles River is also possible and Cambridge is also proud of its Fresh Pond Reservation Loop.
Watch our Videos
Forerunner Recycling Video Highlights
Who is Forerunner Recycling?
Business Electronic Recycling
FREE Computer Recycling for Companies
We attempt to remove the financial barrier to recycling computer equipment and recycling electronics. By extracting maximum resale value from the systems we recycle, we can offer free recycling services to most of our clients.