Free Commercial Computer Recycling
We make companies' computer recycling easy, environmentally safe and secure!

877-478-6611
YOUR COMPUTER RECYCLING AND E WASTE RECYCLING ANSWER
... with more than 15 years in the computer e waste recycling field, Forerunner Computer Recycling has given Boise, ID companies a responsible option to dispose end of life cycle and surplus computer equipment. All Boise, ID based companies face the task of safely disposing of older equipment and their e waste. The EPA estimates that as many as 500 million computers e waste will soon become obsolete.
As Boise, ID businesses upgrade existing PCs, more computers and other e waste are finding their way into the waste stream. According to the EPA, over two million tons of electronics waste is discarded each year and goes to U.S. landfills.
Now you have a partner in the computer e waste recycling business who understands your need to safely dispose of your computer and electronic equipment in an environmentally responsible manner.
By promoting reuse - computer recycling and electronic recycling - Forerunner Computer Recycling extends the life of computer equipment and reduce e waste. Recycle your computers, recycle your electronics.
Call Us Now To Easily Dispose and Recycle Your E Waste - Free!

877-478-6611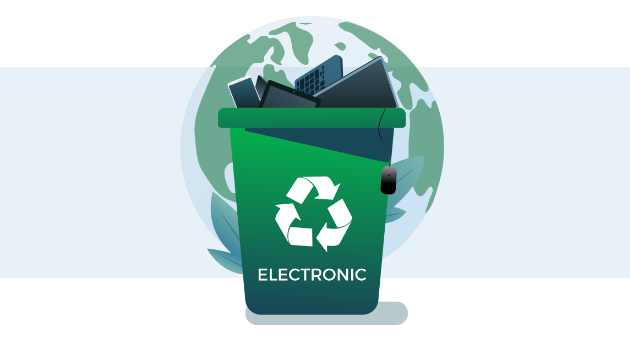 Destroy Your Data Securely
Today, more than ever, Boise, ID companies discarding computer equipment are concerned about identity theft, security compliance, and cyber criminals trying to obtain private information. Simply tossing used computer equipment and hard disks into dumpsters will leave companies vulnerable to unscrupulous individuals searching for credit card numbers, social security numbers, and other valuable data.
Forerunner Recycling, your partner in the computer e waste recycling business, understands the need to safely dispose of computer equipment in a manner that guarantees no data is available for exploitation.
Hard drives are erased using the Department of Defense's DoD 5220.22-M standard, or if necessary, hard drives are physically destroyed. We'll do whatever it takes to ensure your company data does not fall into the wrong hands.
Call For More Information

877-478-6611
Quick City Facts
Boise, ID
Form of Government
The Council - Manager Form
Size of City:
63.8 Square Miles
Yearly Precipitation:
12.11 inches of rain, 20.9 inches of snow
Meaning of City Name:
The spot was called
Major Tourist Attraction:
Idaho IceWorld
Top Employers:
Micron Technology, Inc.,
Saint Luke's Regional Medical Center,
Hewlett-Packard Company,
J.R. Simplot Co.,
Albertsons
Top Industries:
Services, Agriculture, Government
Boise, Idaho as the Safest Place to Live
In checking a city's profile, history is important, demographics, economy, government is essential details you should know, but one of the most necessary information you should extract is the crime percentage, especially when you intend to bring your family for a vacation, and more importantly if you are planning to reside in the place. In that matter, Boise, Idaho has been ranked on top for being the safest place to live.
This is a notable achievement in the case of government actions because Boise is the most populous city in Idaho. The metropolitan area even reached the number of more than six hundred thousand inhabitants. In 1990, the economy of the city has been shaken and threatened because of the building of commercial establishments away from the downtown area. In terms of shopping and retailing business, Boise is not highly competitive as the investors lack the experience to cater restaurant business, cafes, and boutiques, although there are also many existing small businesses like bars that could entertain the visitors to have a lavishing nightlife. In addition, in the present days, the government is also focusing to improve the tourism aspect, inviting more huge companies to take part of the progress of this developing city. The government has been very successful because now, Boise became the home of major companies in different industries. This has paved way to the expected progress of the Boise City.
The high tech industry adapting the modern outsourcing business has also given the locals in Boise a great source of thousands of employment opportunities. These outsourcing companies have become excellent job sources of many people residing and relocating in the city.
Boise State University (BSU) is one contributor in the high population in the city as there are thousands of students and other school staff reside in the area for educational purpose. The BSU campus is also the home of the Boise State Broncos football team, which became the major landmark of the city. With the tag being the safest city to live, you would surely send your kids to study in this city. In addition, being a career wise, you would surely settle in a place where the crime percentage is very low and the economy is continuously rising.
The downtown area of Boise is also populated with parks for families to enjoy during the weekends. If you could see the cityscape, you could still view the green portions, which proves that they are preserving nature to provide their place with fresh air.
Watch our Videos
Forerunner Recycling Video Highlights
Who is Forerunner Recycling?
Business Electronic Recycling
FREE Computer Recycling for Companies
We attempt to remove the financial barrier to recycling computer equipment and recycling electronics. By extracting maximum resale value from the systems we recycle, we can offer free recycling services to most of our clients.