Free Commercial Computer Recycling
We make companies' computer recycling easy, environmentally safe and secure!

877-478-6611
YOUR COMPUTER RECYCLING AND E WASTE RECYCLING ANSWER
... with more than 15 years in the computer e waste recycling field, Forerunner Computer Recycling has given Berkeley, CA companies a responsible option to dispose end of life cycle and surplus computer equipment. All Berkeley, CA based companies face the task of safely disposing of older equipment and their e waste. The EPA estimates that as many as 500 million computers e waste will soon become obsolete.
As Berkeley, CA businesses upgrade existing PCs, more computers and other e waste are finding their way into the waste stream. According to the EPA, over two million tons of electronics waste is discarded each year and goes to U.S. landfills.
Now you have a partner in the computer e waste recycling business who understands your need to safely dispose of your computer and electronic equipment in an environmentally responsible manner.
By promoting reuse - computer recycling and electronic recycling - Forerunner Computer Recycling extends the life of computer equipment and reduce e waste. Recycle your computers, recycle your electronics.
Call Us Now To Easily Dispose and Recycle Your E Waste - Free!

877-478-6611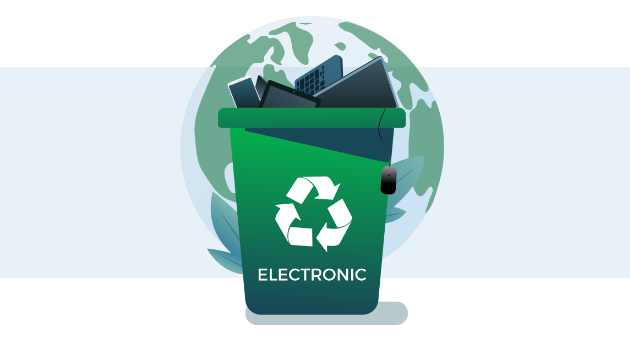 Destroy Your Data Securely
Today, more than ever, Berkeley, CA companies discarding computer equipment are concerned about identity theft, security compliance, and cyber criminals trying to obtain private information. Simply tossing used computer equipment and hard disks into dumpsters will leave companies vulnerable to unscrupulous individuals searching for credit card numbers, social security numbers, and other valuable data.
Forerunner Recycling, your partner in the computer e waste recycling business, understands the need to safely dispose of computer equipment in a manner that guarantees no data is available for exploitation.
Hard drives are erased using the Department of Defense's DoD 5220.22-M standard, or if necessary, hard drives are physically destroyed. We'll do whatever it takes to ensure your company data does not fall into the wrong hands.
Call For More Information

877-478-6611
Quick City Facts
Berkeley, CA
Form of Government
The Council - Manager Form
Size of City:
10.5 Square Miles
Yearly Precipitation:
25.40 inches
Meaning of City Name:
After President of the railroad, Frederick Billings
Major Tourist Attraction:
University of California, Berkeley
Top Employers:
UC Berkeley,
Lawrence Berkeley Nat'l Laboratory,
Alta Bates,
City of Berkeley,
Bayer
Top Industries:
Agriculture, Services, Government
The Sparkling Beauty of a San Francisco City, Berkeley
The city's name is coined from the name of Bishop George Berkeley. One of the most important landmarks you can see in the place is the oldest branch of the University of California and Lawrence Berkeley National Laboratory, which makes it as the town for thousands of students occupying the downtown area. Aside from the respected institution that has been known as the oldest campus since 1868, Berkeley has so many sparkling spots to offer from hotel accommodations, unique cuisines and other travel destinations.
The welcoming season of Berkeley gives more chances for people to visit the place. Although in most times, summer and winter occur and spring and autumn rarely happen. Along the California coasts are the best beaches to dive in. The foggy dawn and the clear cold nights make the place so ideal to become a vacation spot for those who would like to take some relaxation into this perfect place to make unforgettable travel experience.
Since mostly faculty, staff, students, and other school personnel, every day populate the area, there is always an influx of traffic in the busy streets of Berkeley. However, transportation is no problem in getting to the place. The Berkeley government has already addressed this traffic problem by modifying the street structure, installing many diverters and barriers along the road, although some tourists find these things very confusing, as they could not see these diverters on the map. Locals in the area are offering the best mode of transportation to anyone who would like to stroll around the place and see the wonders. Airlines are operating; shipping is constant and road trips on bus shuttles are available for tourists to grab.
The best thing about Berkeley is the parks and recreations that promote greener environment. The city has an advocacy to replant trees in urban areas to promote a healthier community and giving nature the chance to show off its beauty to the world. Many organizations are protecting the coastlines. They preserve nature at its best, not just to attract more guests to admire their love for nature, but also for people in Berkeley live in an environment that can still provide fresh air and abundant natural resources.
Having the largest cultural center in the United States, this also makes Berkeley owns one of the most visited landmarks inviting people to come to the place. These annual events, which highlights the diverse culture in this topographic point adds the reason for people to land their travel destinations in Berkeley.
Watch our Videos
Forerunner Recycling Video Highlights
Who is Forerunner Recycling?
Business Electronic Recycling
FREE Computer Recycling for Companies
We attempt to remove the financial barrier to recycling computer equipment and recycling electronics. By extracting maximum resale value from the systems we recycle, we can offer free recycling services to most of our clients.