Free Commercial Computer Recycling
We make companies' computer recycling easy, environmentally safe and secure!

877-478-6611
YOUR COMPUTER RECYCLING AND E WASTE RECYCLING ANSWER
... with more than 15 years in the computer e waste recycling field, Forerunner Computer Recycling has given Austin, TX companies a responsible option to dispose end of life cycle and surplus computer equipment. All Austin, TX based companies face the task of safely disposing of older equipment and their e waste. The EPA estimates that as many as 500 million computers e waste will soon become obsolete.
As Austin, TX businesses upgrade existing PCs, more computers and other e waste are finding their way into the waste stream. According to the EPA, over two million tons of electronics waste is discarded each year and goes to U.S. landfills.
Now you have a partner in the computer e waste recycling business who understands your need to safely dispose of your computer and electronic equipment in an environmentally responsible manner.
By promoting reuse - computer recycling and electronic recycling - Forerunner Computer Recycling extends the life of computer equipment and reduce e waste. Recycle your computers, recycle your electronics.
Call Us Now To Easily Dispose and Recycle Your E Waste - Free!

877-478-6611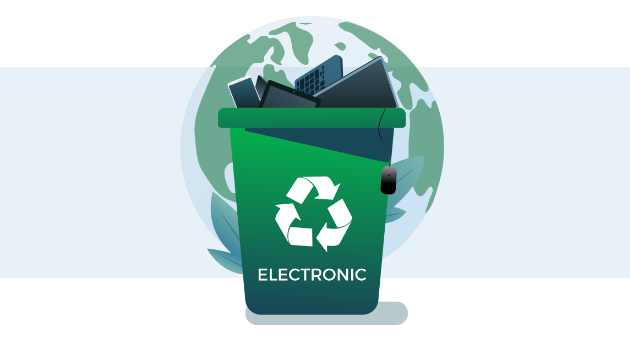 Destroy Your Data Securely
Today, more than ever, Austin, TX companies discarding computer equipment are concerned about identity theft, security compliance, and cyber criminals trying to obtain private information. Simply tossing used computer equipment and hard disks into dumpsters will leave companies vulnerable to unscrupulous individuals searching for credit card numbers, social security numbers, and other valuable data.
Forerunner Recycling, your partner in the computer e waste recycling business, understands the need to safely dispose of computer equipment in a manner that guarantees no data is available for exploitation.
Hard drives are erased using the Department of Defense's DoD 5220.22-M standard, or if necessary, hard drives are physically destroyed. We'll do whatever it takes to ensure your company data does not fall into the wrong hands.
Call For More Information

877-478-6611
Quick City Facts
Austin, TX
Form of Government
The Council - Manager Form
Size of City:
258.43 Square Miles
Yearly Precipitation:
31.35 inches
Elevation
425 Feet to 1,000 Feet
Meaning of City Name:
In honor of Stephen F. Austin,
Major Tourist Attraction:
Texas Memorial Museum of Science and History
Top Employers:
State of Texas,
Dell Computer,
University of Texas,
Austin Independent School District,
US Government
Top Industries:
High Technology, Semiconductor & Software, Telecommunications
The Best Things in Austin
Austin is the capital of the State of Texas and is the seat of the Travis County, located in the Central Texas along the Interstate 35, Balcones Escarpment and, northwest of Houston, Texas. Austin is situated 160 miles south of Dallas and about 75 miles north of San Antonio. The population is around 842,592 residents and the city is a home for music-minded and music-lovers and live music venues, which is why the city is called as "The Live Music Capital of the World."
Austin is a city for a major high technology and the University of Texas in Austin produces more engineering and computer science graduates who play significant roles in the economy and industry of Austin. No wonder why most of the biggest companies in the whole world are situated in the heart of the city of Austin such as the Hewlett-Packard, Apple, Qualcomm, Inc., Cirrus Logic, Google, Amazon, Cisco Systems, Intel Corporation, Xerox, Oracle, Samsung Group, and many more famous companies in the world of technology. Aside from the technology, Austin is considered as a home for biotechnology and pharmaceutical companies including the ArthroCare, and Hospira.
Austin also features locally owned firms and organizations, yet, there is a company that specializes in whole foods and organic/natural foods that is located in the city of Austin.
Austin has the state of the art infrastructure, innovative convention spaces, and world-class hotels that can accommodate local residents and foreign nationals who are looking for a perfect place to hold conventions and exclusive meetings.
Austin is also a great spot for outdoor adventure, especially during the spring season. The city is a home to diverse terrains with parks, trails, green spaces, and lots of nature activities conducive for the whole family and for individuals who are fond of the outdoor adventures.
Famous for its live music venues, Austin is also a place well-known for its Lady Bird Lake hike and bike trail and some of the best margaritas of the United States of America. While it is quite inappropriate to tell the visitors to visit the Central Market to make some purchases, it is indeed a perfect spot to shop for anything the family wants and needs while in Austin.
There are a large number of bars, restaurants, café's, food chains, thrift stores, and dishes and menus are served to cater the tastes and requirements of foreign and domestic food lovers in Austin.
Watch our Videos
Forerunner Recycling Video Highlights
Who is Forerunner Recycling?
Business Electronic Recycling
FREE Computer Recycling for Companies
We attempt to remove the financial barrier to recycling computer equipment and recycling electronics. By extracting maximum resale value from the systems we recycle, we can offer free recycling services to most of our clients.